ELES Top 10 Tips for Students
1. HOME STUDY ENVIRONMENT:
Ensure you have a well‐set up and organised space to work in.
Consider if your chair and the lighting in your room need to be upgraded.
Ensure you have adequate storage space and a noticeboard.
---
2. ORGANISATION AND FILING:
Do you prefer to use exercise books or folders and how well is this working for you? How do you manage loose sheets of paper?
It is a great idea to set up a folder for each subject at home – somewhere to file away past tests, assignments, completed topics and to keep everything together.
If you are working on your computer, ensure you set up a folder on your computer for each subject and then folders within that for each topic. Make sure you also back-up your computer work regularly.
---
3. TIME MANAGEMENT SKILLS:
In secondary school students are expected to do a set amount of schoolwork each night (as opposed to just getting the homework done as quickly as possible).
Juniors should be spending around 1 hour per night on schoolwork, seniors from 1.5 up to 3 hours per night.
You should work on homework first, then assignments or test preparation. After this you need to look for other things you can do to enhance your understanding of your subjects, such as making study notes, doing extra questions, revising earlier topics. This is called independent learning.
It is best to either have a timetable with slots allocated to schoolwork or else do a certain number of half hour blocks each night.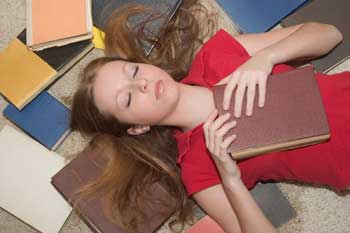 ---
4. MANAGING WORKLOAD:
You should have a term planner visible in your room that shows due dates for tests, exams and assignments.
Use your diary as a planner by breaking down larger pieces of work and scheduling when you will do each step (this can be done in pencil so can be changed as needed).
Chunk down tasks and put together a plan to complete each step.
Keep track of the work you have completed and check that uncompleted work is moved forward in the diary to the current day.
If you are feeling overwhelmed, list everything you need to do and prioritise the tasks.
You may also like to use electronic reminders on your computer or phone.
---
5. DEALING WITH DISTRACTIONS:
The best way to deal with distractions is to work in half hour to one hour blocks with no distractions during this time. This means during the half hour blocks allocated to study, no Facebook, TV etc – not for the whole night, just for those half hour to one hour blocks. Or you can have a 2 minute 'tech break' every 15 minutes.
The general rule with music is that if you are doing easy work it is ok, but for anything that requires concentration, particularly if there is memorisation involved, you should either switch off the music or have baroque classical music playing softly.
---
6. IMPROVING CLASSROOM SKILLS: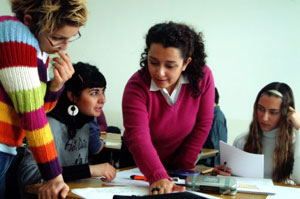 Think about who you sit next to in class. Do you work well together? Are you a good working partnership or is it destructive to both of you? If so, think about changing who you sit next to.
Keep a list of questions you need to ask your teacher about and ask about these in class or else make an appointment to see your teacher outside of lesson time.
---
7. SUMMARISING:
One of the biggest mistakes students make is leaving their study notes until just before their exams. One of the best habits you can get into is doing your study notes throughout the year – at the end of each topic is a good time to do this. Whenever you don't have much homework, you should be working on study notes.
Another mistake is writing too much and not breaking the content down into short key points in your own words. Have a look at the sorts of notes you make and see if you can make any improvements.
Take any study notes you make to school and ask your teacher to have a quick look to check if you are on track and see if there is any way you could improve the notes you are making.
Students with handwriting issues may like to visit www.ringpen.com to find out about a pen that could be useful!
---
8. ACTIVE STUDYING:
When studying, you should be using a wide range of study techniques.
One of the biggest mistakes students make is just to read their notes over and over and hope it sticks in their head instead of testing themselves on the content like they should be doing.
In addition to retaining the content, you need to practise applying the skills of the subject, doing as many revision questions and past exam papers as possible. You may like to look at purchasing an additional textbook in a different brand so that you have more questions to use as revision.
If you struggle in an exam situation, you need to do more practise under exam conditions (i.e. under time limits and not looking at any notes or answers as you do the practise exam).
---
9. LIFESTYLE AND BALANCE:
The best students are those with a healthy lifestyle and good balance in their lives. Think about the types of food you eat, whether you drink enough water, if you exercise regularly and most importantly if you are getting enough sleep (amount needed varies but the average is around 8 hours).
It is also important that you have time to do the things you enjoy, spend time with family and friends and also have 'down time' just to relax.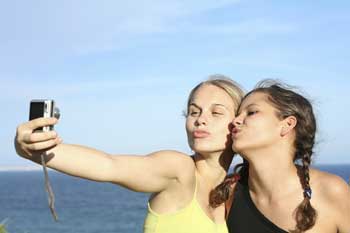 ---
10. PERSONAL BEST:
Rather than competing with others, strive towards the concept of 'personal best', the idea that while not everyone can be at the top of the group, everyone is able to work towards achieving the best results they are capable of.
---
More resources can be found at:
www.enhanced‐learning.net

This content from:
www.studyskillshandbook.com.au

Copyright © 2012 Enhanced Learning Educational Services
www.enhanced-learning.net